Music Education Resources Team
Designing music education resources for early childhood from babies to toddlers into professional & easy to use preschool music courses is a team effort. All of the Musical Child team members who put our curriculum together and update it regularly would like to sing "Hello" to you!
Meet Our Team!
Carol Biddiss, Dip. T., B.Ed., M.Ed
Founder and Director of Musical Child, Course Designer and Author
Professional Memberships: Australian Childcare Alliance, Early Childhood Australia, Global Communities for Peace (Board Member), Australian Digital Publishing Group, Australian Performing Rights Association, Copyright Agency Australia Limited, Music Australia and Teachers Registration, South Australia.
Having taught children and adults for over 40 years, Carol has seen first-hand the benefits of musical education whilst watching her students grow into adulthood. In keeping with mainstream educational theory, she believes that for the young musical child the greatest learning comes from the joys of song, dance, games and simple instruments when it comes to music and movement activities for preschoolers & toddlers. Once fine motor skills and a love of music have grown, students naturally progress to more complex instruments and music.
With a Masters' degree in Music Education, Carol has worked as a junior primary teacher, a music advisory teacher, a student-teacher educator and has sixteen years' experience as an academic at University of South Australia designing tertiary courses. Having worked in settings such as private studios, early learning centers and childcare centers in both Australia and China, Carol has the qualifications, experience and passion to help you bring quality musical education to your educational practice. Follow her journey helping to create an uplifting preschool music curriculum on the Musical Child blog.
Over the last ten years, Carol has been invited by Early Childhood Australia, Gowrie South Australia, TAFE Gawler, South Australia's Early Childhood Organisation Inc. EChO, Department for Education and Child Development DECD schools, Seaton Childcare Links, SALCAS Children's Librarians Association and private operators to present on a wide range of topics such as: 'Music Across Your Centre', 'Activity-based Developmental Learning'; 'Learning Language through Nursery Rhymes', 'Music and Movement', 'Music for Children with Disability', and many others at various seminars, workshops, open days and conferences.
Carol also has publications. For a full curriculum vitae see her LinkedIn profile.
Mish Bown, Dip. Art Therapy
Program Contributor, Music Educator, Senior Trainer, Performer
Mish grew up with music, and now her children and grandchildren do the same. She has sung in bands, performed in musicals, and delivered our music education resources & programs in community centres, childcare facilities and private training sessions. You can enjoy a taste of her expressive voice on our Musical Child tracks. Whether working as an arts therapist in hospitals or with young children in musical play, Mish's warm and natural manner with children allows them to feel at ease and focus on learning and discovering.
Michael Cashen, B. Ed., Grad. Dip. Jewellery
Program Contributor, Music Educator, Senior Trainer, Performer
A man of many talents, Michael is an experienced jewellery designer, guitarist, junior primary teacher, businessman and performer. He brings this wealth of experience to his work as an educator, trainer and performer for Musical Child, which recently saw him travel to China to deliver our program. Michael also brings the warmth and appeal of his voice, cultivated through radio presentation training and a long-standing love of singing.
Maggie Fiddian
Program Contributor, Editor, Book Designer, Music Educator, Senior Trainer, Performer
Once a musical child herself and now a musical educator, Maggie's experience and love of music lends authority to her contributions. Maggie learned flute, piano, voice and also classical ballet growing up, and her work with children reflects her love of music and movement. Maggie's skills and experience in IT and document design were invaluable during the publication of our first printed and online publications.
Maggie has always seen the happiness that music brings to her learners, and the significant benefits it offers to the development of the whole child, including cognitive, emotional, physical, spatial and literacy skills. She has experience delivering musical education to a diverse range of learners in a variety of settings, from students with special needs in schools to her own children in the home through music & movement activities in early childhood followed by the provision of a strong formal music education over time.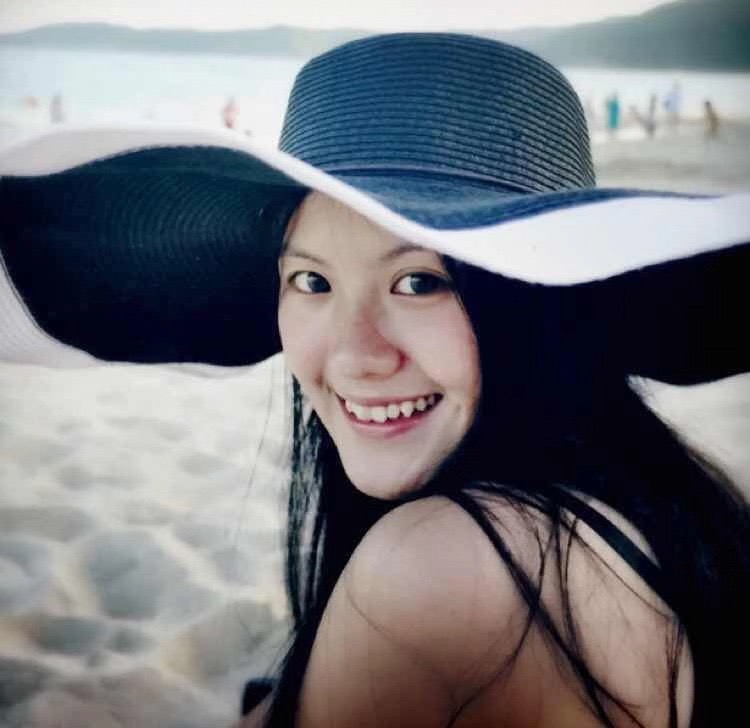 Xinyan Li (Andrea), M.Ed.
Chief Consultant in China, Bi-lingual Resource Design
Xinyan is one of the experts in our English as a Second Language (ESL) Design Team, and plays a pivotal role in delivering the Musical Child program to young learners in China. She has completed tertiary studies in both China and America, and possesses a Master of Education and an undergraduate degree in English Literature and Economics. Combine these qualifications with her ethics and professionalism, as well as her experience working as a Lead Teacher and a Director of Preschool Education, and you will gain a sense of the value Xinyan brings to the Musical Child program.
Xinyan believes in the importance of education for all, and her passion comes from seeing children become empowered, confident and forward-thinking leaders through the power of musical learning. You can contact her directly at xinyanmusicalchild@126.com.
Janette Porteous
Musician, Music Educator, Program Contributor
Janette joined Musical Child in 2005 to begin a long-running partnership with Carol collaborating on song arrangements and multi-track recordings. Her quirky sense of what appeals to the young musical child is obvious in many of the arrangements. Janette's work as a choir accompanist, her deep knowledge of Classical music and her fondness for simplicity and restraint shine through in her improvisations and compositions in the music education resources needed for this curriculum.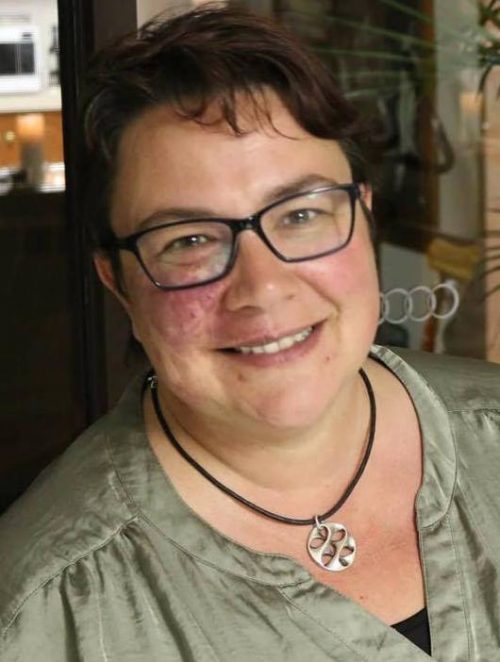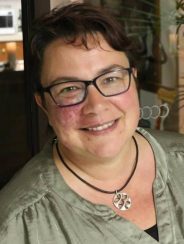 Penny Smith
Sales and Administration
An experienced school and kindergarten administrator, Penny is our go-to woman for all things front of house and administration. She also takes care of sales, financial matters, travel plans, IT updates and logistics, so that your Musical Child experience may be as smooth as Michael's voice. She has impressive spontaneous performance skills and is an avid WOMAD attendee. She is the mother of two children who, as preschoolers and beyond, loved to sing, dance and play using our music education resources.