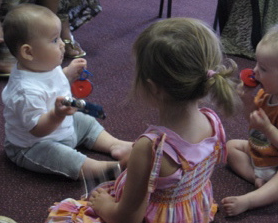 Speech music link shows up in babies 9 months of age. The speech music link has long been apparent to those of us who educate young children but until the revolution in brain science there has been no direct proof of this link. Thankfully now, for the first time, two...
read more
The Musical Child Website. As early childhood educators, we at Musical Child would just like to say thanks to Diem Digital Marketing for all their work in internet marketing from Brisbane, SEO keyword research as well as Web Design. The team put a lot of time and...
read more
32 Military Rd, Semaphore South SA 5019
Diem Digital Marketing
2/24 Welch St.
Southport. QLD 4215
+61420703073
Musical Child - Early Learning Through Music
32 Military Rd.
Semaphore South
South Australia 5019
Call: +61 411 208 701
Email: info@musicalchild.com.au