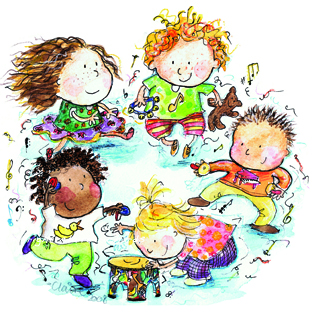 Where in the world is Musical Child making a difference?
We've had our complete downloadable music curriculum available on the website for barely one year. However, we are ready to celebrate a significant impact on preschool music in thirty-five countries. From Russia to Trinidad and Tobago it's clear that educators, both musical and "non-musical",  from many different cultures love our music and movement programs – because they just work.  What we all instinctively know  is true – kids are kids no matter where they are. So here's a big heart-felt "thank you" to everyone who has believed in us enough to order our e-books, lesson plans or in many cases jump in and purchase the full curriculum. Here's where you're from:
Australia
Bermuda
Brazil
Canada
China
Dominican Republic
Hong Kong
India
Indonesia
Ireland
Italy
Jamaica
Japan
Korea – ROK
Malaysia
Namibia
Netherlands
New Zealand
Philippines
Portugal
Puerto Rico
Qatar
Russian Federation
Saudi Arabia
Singapore
Spain
South Africa
Switzerland
Trinidad and Tobago
Turkey
United Arab Emirates
United Kingdom
United States
Viet Nam
Zimbabwe
If you think music is valuable for children but you don't have a very strong musical background, take heart from Gina's words:
From Gina Panattoni – ECD/Strongstart Coordinator, Kimberley, British Columbia, Canada
"As a 'non-musical' early learning educator, Musical Child has helped me enormously!!! It is a great way to easily increase my repertoire of songs (after doing this for many years, new songs are a lifesaver!).  The songs come with really good information about the importance of singing, musical, rhythm and rhyme and what children and parents are learning as they enjoy singing.  The site is very user friendly and the downloads have never been a problem. Love Musical Child!"
Read what other customers have said, here's a link to their comments. www.musicalchild.com.au or go straight to our free e-book introducing the Bounce and Sing program for 1-3 year-old children and you will love our music and movement programs too!