Set up your Music Program for parent and child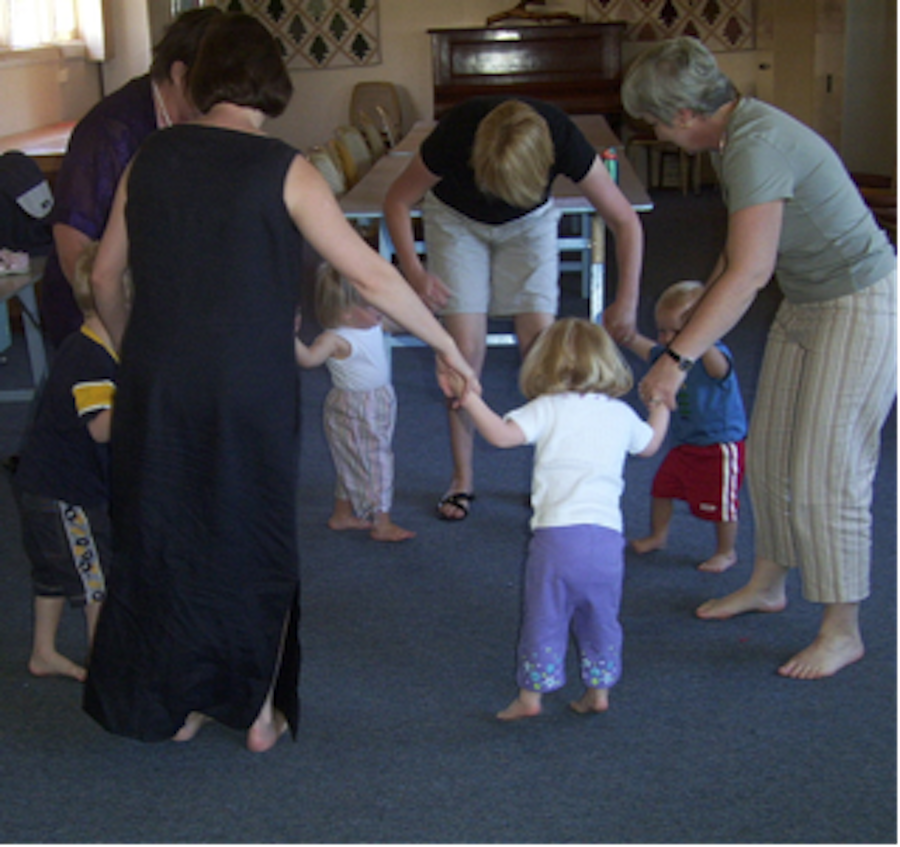 Would you like to set up your music program for toddlers and preschoolers?
This is a short article on how we developed the curriculum materials for Musical Child by running weekly classes for parents and children. We worked out which were the very best songs, games, dances and instruments to use with young children. Now we want to share these ideas with you so you can set up your music program.
For children 1 up to 3 years-old,  we developed our program Bounce and Sing. For children 3 up to 5  years-old, we developed Sing and Play.  These then became the initial platform for people all over the world who had the impulse like you to set up your music program.
The over-arching aim is to provide joyous learning and self expression in relaxed, small-group music lessons.
The year-long program
Each weekly lesson, over a year (four 10-week terms), follows a similar structure so that the children quickly begin to feel familiar with the activities. The lessons are designed for small classes usually not more than 10 children, although you can modify them for bigger groups in day care with other carers helping you.
We firmly believe that it is music itself that teaches children to think musically. Most of the time in class is spent engaged in music — singing, listening, moving to music and playing the instruments.
Each child's name is sung at the beginning and end of the lesson. Quiet songs start and finish the lesson so that the children can concentrate on socialising with each other and the adults. Shy children are allowed to take their time; vigorous children are given scope for expression.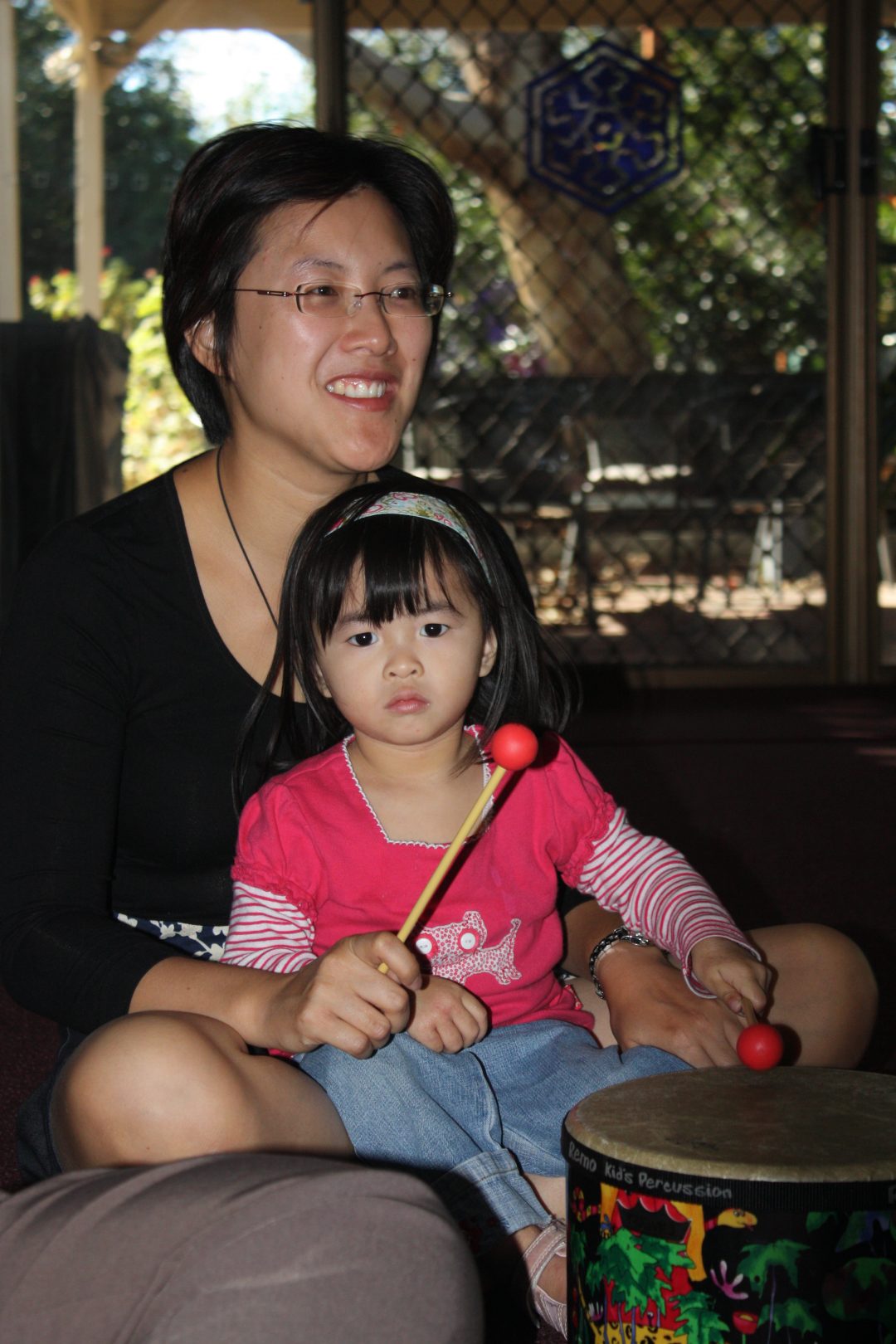 What the parents have said
Parents, grandparents and carers have been involved in the evaluation of the program throughout its evolution. Here are some of their comments:
"I really have noticed a big difference since we have started the classes, he may not show much expression during the class but I can tell he has enjoyed himself. We always sing on the way home in the car."
"An enjoyable time for child & parent, I have more ideas to use at home."
"We go to different classes everyday eg Kindergym, Gymberoo, Playgroup etc. I feel that the attention, the equipment, the structure of the class and the 'teacher' excel in every way. We look forward to coming every week. It's definitely excellent value for money."
"I think the class is wonderful. Both my daughter and I look forward to and enjoy the class. She seems to watch the teacher a lot and enjoys following her movements."
"I like the song sheet being supplied so that I know what's happening for the lesson (and the words). I can revisit the songs at home."
If you think you would like to set up your music program and run your own music classes, read more of these blog posts and check out our Lesson Plans Bounce and Sing for 1-3 yrs and Sing and Play for 3-5 yrs.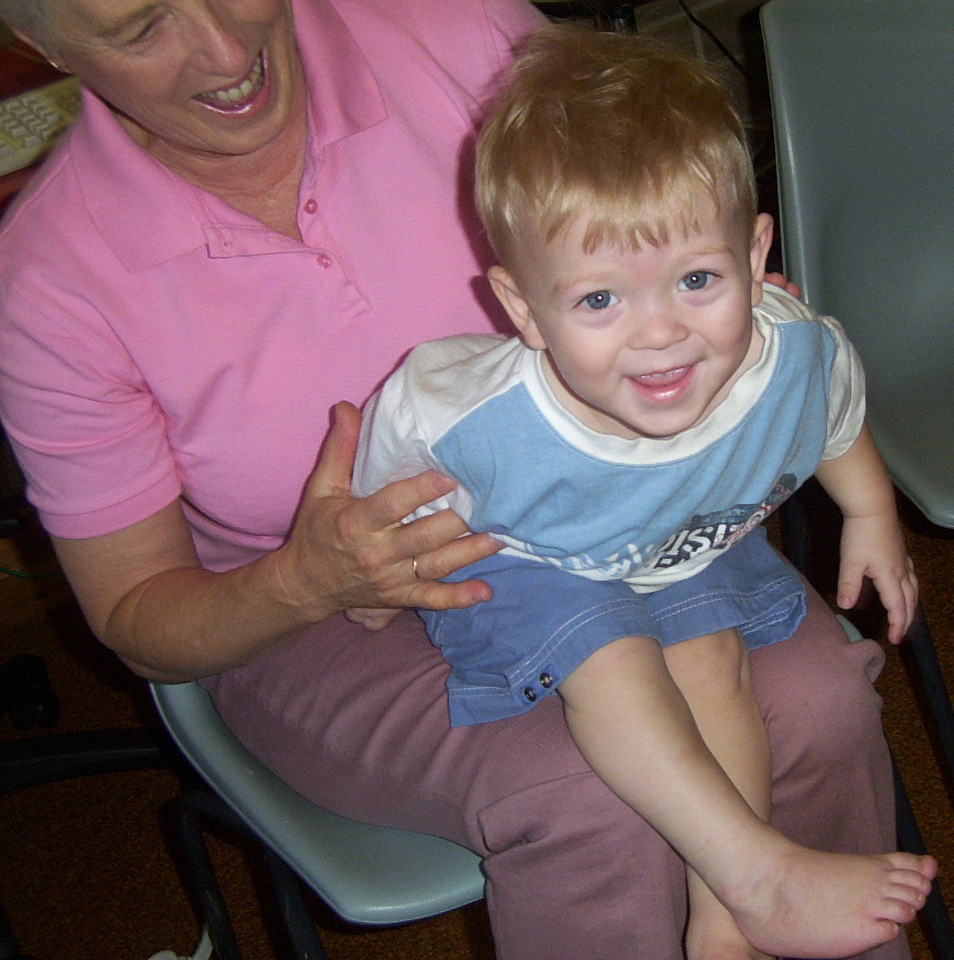 The songs, games and dances in your music program
Most of the songs we recommend are based on traditional melodies. They provide the perfect basis for developing an appreciation of music in its various styles.
The songs teach:
• melodic shape • rhythm and timing
• rich use of language • song structure
• emotional expression • tonal variety
The games, dances and finger-plays teach the child to control separate body parts and the whole body in a fun-filled, imaginative way.
Familiar activities occur each week such as tickling, bouncing, animals, story songs, nursery rhymes and lullabies. This structure gives you and your children repetitive forms that will help you to sing and laugh together in order to share joyful times. When a child knows what happens next it helps to calm any fractious moodiness.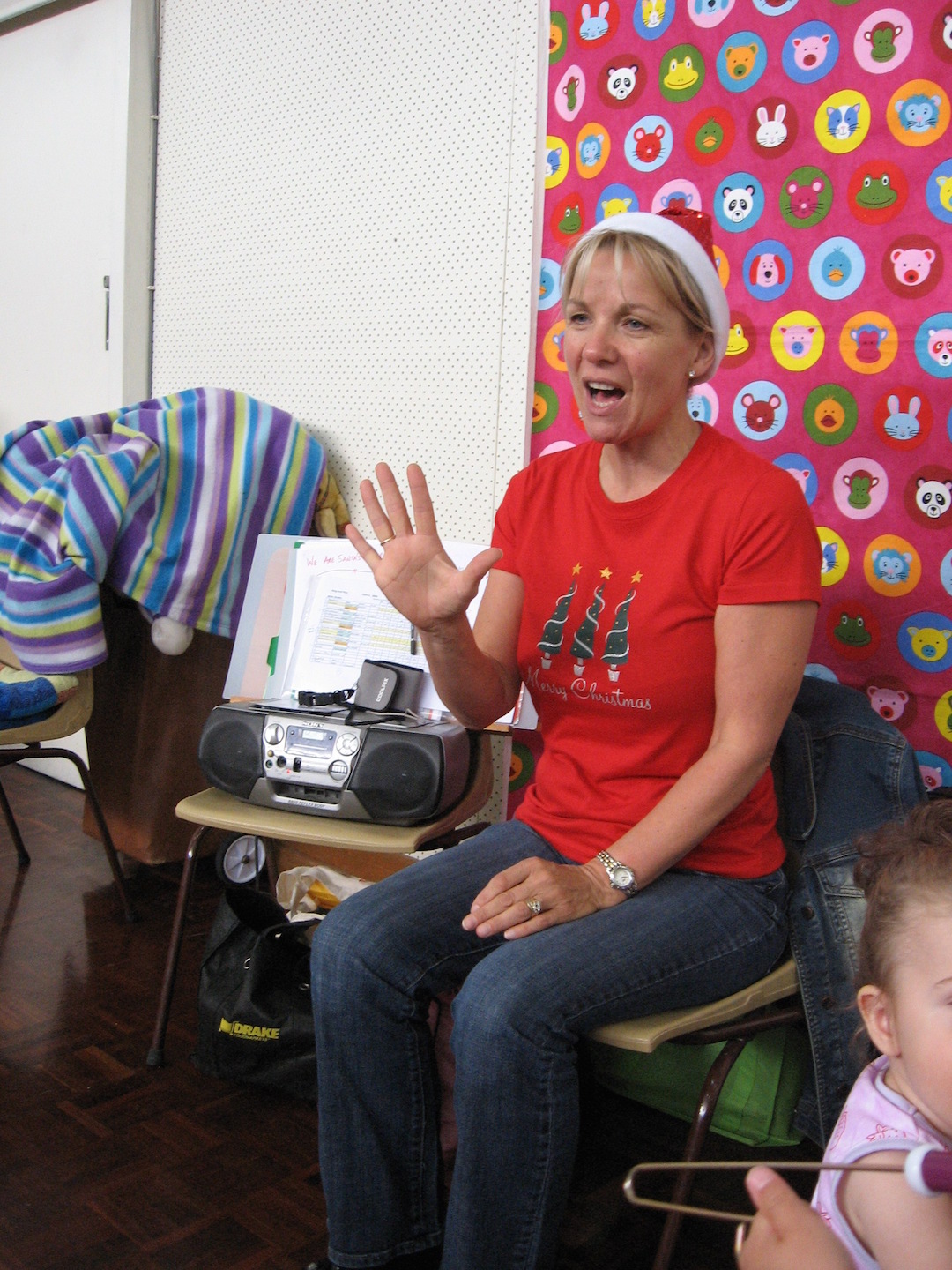 You, the educator teacher presenter
In music classes, as educator, teacher or presenter you will have fun too, as you rediscover the joy of simple music-making. So will the other adults.
Many teachers and pre-school carers have virtually no 'formal' experience as musicians and consequently feel at a loss when faced with planning weeks of activities. With the program already written for you and the resources readily available, it is easy for you with your enthusiasm to provide the inspiration needed for a lesson to take wings.
The programmed lesson provides a guide to activities that you can repeat with the children throughout the week, working on the principle that repetition is one of the keys to successful learning.
You will be thrilled at the learning taking place as you notice children spontaneously singing at their play, skilfully playing instruments and interacting musically with others.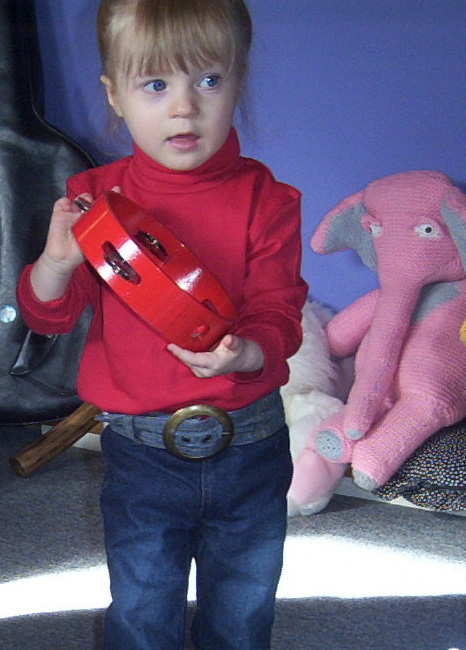 Every child is a Musical Child
Some children seem to be naturally musical, some develop at a somewhat slower own pace, but all children possess musical intelligence. That innate musicality needs to be developed in the early years before school and formal piano, violin or guitar lessons. Research has proven that we are all born musical. Prof. Sandra Trehub, Professor Emeritus, Infant and Child Studies Center at the University of Toronto, tells us that music is naturally interesting to babies – they are 'wired' for music in the same way that they are 'wired' for language. We love the work of Dr Trehub and you can read more about her work in other posts on this website.
Benefits to each child
There are enormous benefits for all of the children enrolled in your music program.
This is what they gain when they experience early music education:
• influence over brain growth
• musical habits of mind last a lifetime
• coordination through games and playing instruments
• language patterns repeated in song lyrics strengthen neural pathways
• fine listening skills are given time to develop
• rhythmic training through repetition of instrument games
• singing and melodic training
• instrumental skills develop though repeated handling
• aural training develops a discriminating listening response
• muscular development – strength and balance improve through rhythmic movement
• dramatic expression increases communication
• musical play with other children gives pleasure and sense of community
Set up your music program today
Provide joyous learning and musical expression for families near you