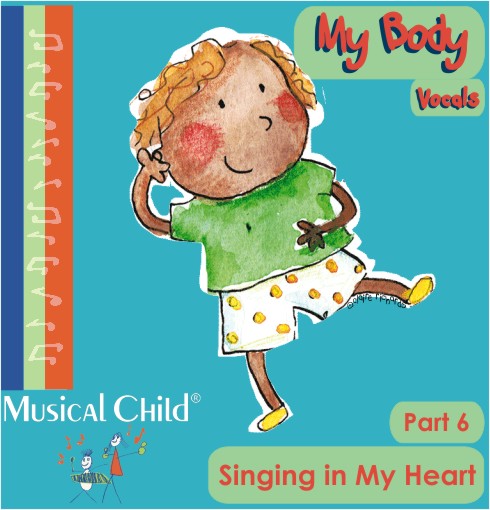 Do you remember Dr Knickerbocker from your childhood?
Dr Knickerbocker is a fun counting-game that's easy to do with preschool kids.  Follow my simplified actions. Here are the lyrics to the first verse so you can revise how to sing and play Dr. Kinckerbocker —
Doctor Knickerbocker, Knickerbocker, Number Nine,

He likes to dance and keep in time,

Now let's get the rhythm of our hands, clap, clap,

Now we've got the rhythm of our hands, clap, clap,

Now let's get the rhythm of the number nine,

1, 2, 3, 4, 5, 6, 7, 8, 9.
I've played this circle game with kids in primary/elementary school using quite a complicated set of instructions but with preschoolers I find simplicity works best.
We "slap knees once, clap hands once" for most of the song except when the lyrics "tell us" to do something different. In the first verse (above) the new action is "clap clap".  In subsequent verses the lyrics say "feet — stamp, stamp", "eyes — blink, blink", and "lips,— kiss, kiss."  I've found that four verses are enough with the young ones.
When we say the numbers 1 through 9, I might touch-count on my fingers or do nothing and simply concentrate on getting the order right. Sometimes it's fun to be like The Count in Sesame Street and just enjoy counting.
This activity is one of the games and dances available in the My Body Lesson Plans, Part 6 inside Sing and Play 2 Preschool Music Program available in our shop.
Try this simplified version and let me know how it went by posting a comment.  I'd love to hear of other variations that work for you so we can share with other readers.  This is a lively activity – have fun!
Here's a preview of the song to jog your memory.
[soundcloud url="https://api.soundcloud.com/tracks/19015147″ params="auto_play=false&hide_related=false&show_comments=true&show_user=true&show_reposts=false&visual=true" width="100%" height="450″ iframe="true" /]