Do you know how to teach yourself music?
Professor Lucy Green found out how popular musicians taught themselves to play their instruments.  She discovered these five ways:
They chose their own music
They played by ear
They worked by themselves and with friends
The learning was haphazard
They integrated several musical skills 
Lucy Green adopted and adapted these strategies for the school classroom. She found that the children became much better listeners and could describe the "underneath bits" rather than just the lyrics.
Classically trained musicians, who comprise the majority of music teachers, typically don't learn how to play by ear or how to improvise and these are exactly the skills of the popular musician.
Lucy Green's success in this project led to her being invited to join the Musical Futures Project operating in UK, Australia, Canada, Singapore, New Zealand and Brazil.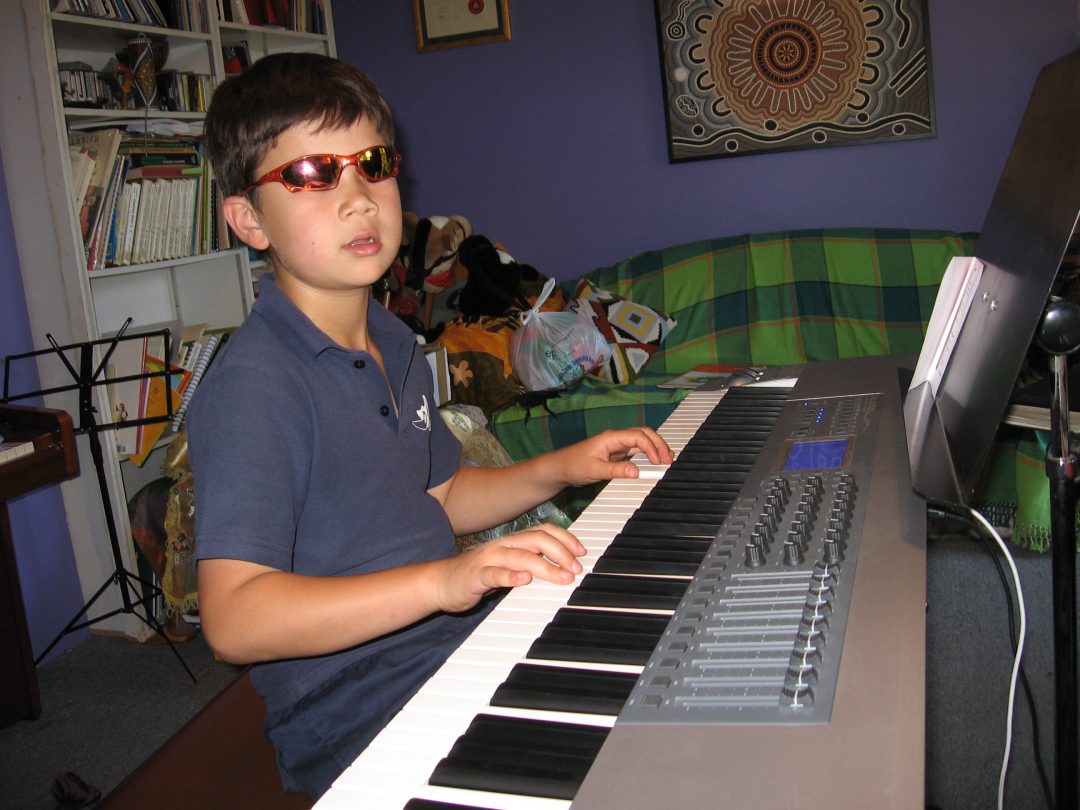 I have tried some of these ideas in my studio teaching practice, such as letting the child try to imitate a song they've chosen by playing the parts into a MIDI sequencing program. I can see now that what was missing was the "friendship-group".
I know many self-taught musicians, traditional instrumentalists, singers and electronics buffs. They are startlingly good at what they do and have enviable fan bases. The decision to make popular music or none at all begins at around ten years of age. It's the very time that children decide what they are "good at" and drop all interest in things that, in their minds, will expose them to derision.
This ten-year old watershed moment makes me think that the decision to put the lion's share of education resources into secondary music teaching is wrong. By the time the child is thirteen it's too late – the horse has bolted!  Development of skills (requiring endless repetition) is a great pleasure for an eight year old so that's a perfect time to begin to master an instrument.
Richard Gill, OAM, thinks we should teach a song-based curriculum in primary school because children can learn almost everything about music through singing, including notation. And singing, he says, has the added benefit of strengthening community. He is adamant that music education should start in preschool and have a strong place throughout childhood. So when Richard Gill says it would be wonderful if every child in every nation, aided by the United Nations, had access to music I couldn't agree more, in fact access for all children is the keystone of my education philosophy.
Personally, I think we should use all means available (voices, violins and vocoders) to connect with children to make music meaningful. Right now I'm using nursery rhymes, maracas and chime bars because of the age of the children I work with (0-6 years) but I have managed a suite of 24/7 access electronic music studios when I taught adults (1990s) and they got the very latest samplers, keyboards and speakers I could buy. My music education philosophy is based on the notion of horses for courses, the essential thing is that lots of music-making is going on for each learner.
Read about my song-based curriculum for babies, toddlers and preschoolers.
References
Green, L. (2011). What can teachers learn from popular musicians? A conversation with Lucy Green Professor of Music Education [Video file]. Retrieved from https://www.youtube.com/watch?v=4r8zoHT4ExY
In this video, Lucy Green discusses the research behind the Musical Futures Project.
Gill, R. (2015). Richard Gill on music literacy [Video file]. Retrieved from https://www.youtube.com/watch?t=7&v=DzRbw9xpOeo