How do children gain a sense of belonging and become socially bonded by knowing nursery rhymes?
I've written before about the benefits of singing nursery rhymes with young children. In this post we explore ideas about social bonding and the pleasurable aspects of being in a group for the purpose of singing.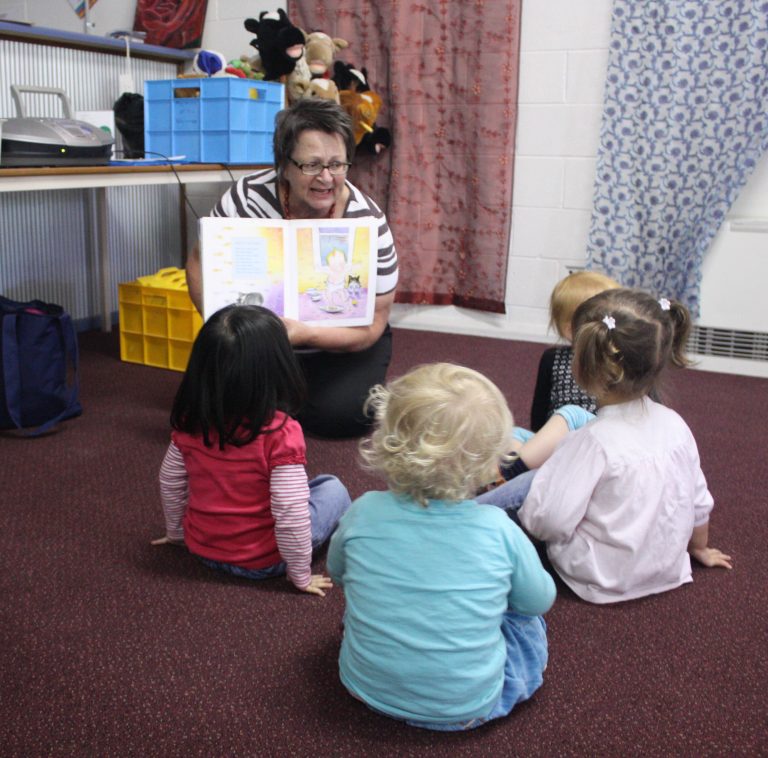 The child who knows a lot of nursery rhymes gains social benefits. These lucky children can sing-along, or listen intently if pre-verbal, with grandparents, aunties and uncles, cousins and friends. Or even with perfect strangers they meet, say, in child care or preschool settings. Those of you who work in these settings may notice that a child who is quite upset cheers up considerably at group time when familiar songs are sung together. They suddenly feel as though they belong. Singing together allays feelings of abandonment.
Nursery rhymes and nursery songs are the "pop songs" of the very young
They bind together peer groups, with the all time favourite being Twinkle Twinkle Little Star.
Other favourites are Baa Baa Black Sheep and another one featuring sheep, Little Bo Peep. Click here to listen to a sample of our version and try it with your favourite illustrated nursery rhyme book.
Children relax and enjoy themselves
Circle or group time spent singing well-known songs together is an opportunity for time to pass pleasantly. Nursery rhymes are songs that encourage children to enjoy participating in music-making, through the various activities of listening and predicting, singing, signing and moving to music.
Many nursery rhymes are also associated with finger-plays, such as Polly Whoops (click here) action games, such as Leg Over Leg (click here) or dances, such as Here We Go Round the Mulberry Bush (click here). Such songs are are short enough for the child to comprehend and master.
They can see each other all enjoying the same thing and if able to sing, they can also hear each other. Singing helps form social bonds. Best-selling author, neuroscientist and music producer Dr Daniel Levitin tells us "Singing together releases oxytocin, a neurochemical now known to be involved in establishing bonds of trust between people." (pp50-51 The World in Six Songs)
A few nursery rhymes can wait until the children are older
By the way, I haven't included Goosey Goosey Gander in the Musical Child toddler and preschool collections because the content is thoroughly nasty. It is purportedly about the Roundheads seeking out Catholic priests hiding in concealed chambers and throwing them downstairs to maim or kill them. Explanations of nursery rhymes are tricky and often spurious, so I'm not claiming it's true. However, the mere thought of throwing someone downstairs is enough reason for me to leave it out of the repertoire for under fives. I think many traditional songs and rhymes teach children to ponder problems. They enjoy being intrigued but the moral dilemmas in this particular nursery rhyme can wait for a few years towards the end of early childhood!