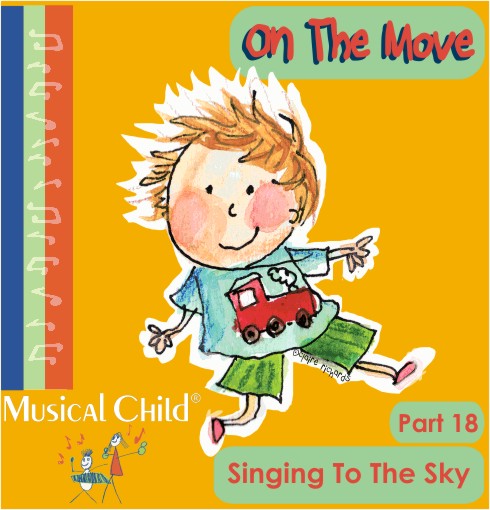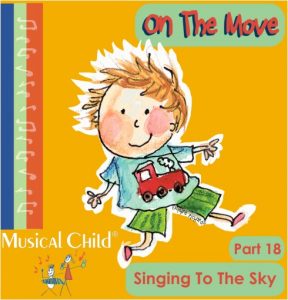 Making sound effects for helicopters is fun!
Sound effects matter to kids so let's give them the best audio we possibly can so that their imaginations can soar free – like the sounds of cars and trains and helicopters.
Excellent sound reproduction has a short history in terms of human affairs  with the first recording made just a little over a 150 years ago. Great advances have been made since then. I recently read that Ray Dolby died on September 12, 2013 at his home in San Francisco. He is the engineer who invented the Dolby system that makes our audio experience so great in cinemas and in our homes. Ray once said "All my life, I've loved everything that goes; I mean bicycles, motorcycles, cars, jeeps, boats, sail or power, airplanes, helicopters." In that respect he's very like most of the children we teach in the age range 3-5!
As a tribute to a man who spent his life improving our auditory experience, today I'm taking a pledge to champion excellence in the sound systems used in child care centres, nurseries, preschools, kindergartens and anywhere that people play music and sound tracks to young children. I want children to hear high quality sounds.
Here's a sad little story that will have music teachers all over the world sympathising with me. Yesterday I left home with my head in the clouds and forgot to pack the speaker dock for my iPhone where I store all my tracks and playlists. Fortunately I was carrying backup CDs (working on the "be over-prepared" motto in one sense at least!)  When I arrived at my regular weekly gig, presenting the Musical Child program to 1-5 year olds, I had to use the centre's CD players.
Alas, in each room, the Toddlers' and the Kindies', the CD player was faulty. I couldn't easily repeat or skip tracks because the controls stuck and both players missed whole chunks of audio so the rhythm of the song was lost far too many times. But the greatest woe was the sound coming from the thin, tinny speakers. In our recording studio, we had spent hours on each track making it sound rich, full and the best we could possibly achieve. At the centre of my lesson, here was our music sounding like it was played through a kitchen sink with the plug out!
Please, please in memory of the great engineers who made audio playback such a pleasure, buy a decent CD player or sound dock for your room!  The children deserve it and you deserve it too. Only then can you hear the "great" in great music and all the lovely sound effects that make up the richness of sound recordings.
So, that brings me to Ray Dolby's obsession – "everything that goes". Here is our Helicopter Hovers song with sound effects. First, read the lyrics and then hit the play button. Jan and I wrote it because there weren't any traditional songs about helicopters. We put in the panda reference because our local zoo in Adelaide had just taken in two pandas, Wang Wang and Funi, and it was a hot topic in the media. We figured lots of kids had been to visit them. We hope you like it – here's a short preview and some lyrics.
Helicopter hovers over the zoo,
See the pandas eating bamboo,
Lion snatches its meat with a growl,
Baboons scratch and let out a howl,
Otters are playing on the waterslide,
Snakes are wriggling, then they hide,
Emu nods to kangaroo,
Helicopter hovers over the zoo.
Helicopter Hovers (c) 2010 Musical Child all rights reserved
If you want to use this song you can buy the activity sheets with lyrics, backing track and vocal track – Helicopter Hovers as part of our lesson plan packed full of songs on the theme of transport. You'll find it inside Sing and Play 4 Preschool Music Program and it's available in our online store for instant download.
Inspect it now, click the button!